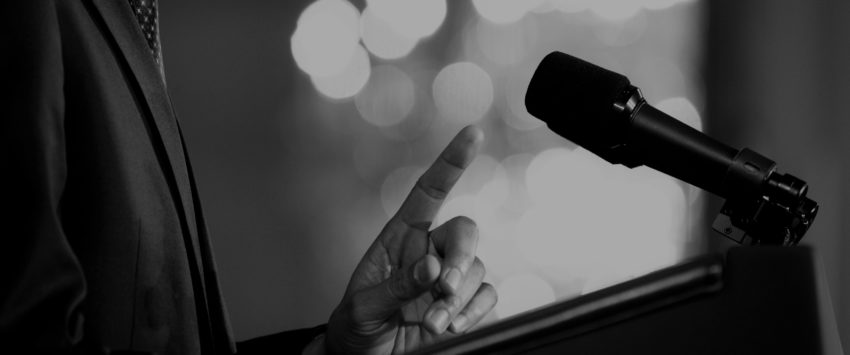 The art of persuasion, to capture attention and create an emotional connection, is perceived through our personal and social responsibilities.
At HRCG, we have a team of professionals specializing in communication and personal branding, dedicated exclusively to supporting influential personalities, executives and politicians.
Interpersonal communication
We are not always aware of how our image is perceived. About 7% of the impact of the message is due to the words we speak, 38% is related to voice modulation and 55% come from non-verbal cues like the expression of the face and the body
Therefore, it is also essential to know how to establish a visual connection with the audience, to create an emotional connection with the listeners, to capture and captivate the public with an impressive presence and create a coherent « audiovisual signature ».
OUR GOALS
Help you craft a better public image, broaden your audience, create a connection with the public and ensure that your image is consistent with your positioning in order to be coherent.
Help you unite and attract supporters by accentuating your charisma, leadership and empathy.
Help you improve and master personal verbal (rhythm of voice, intonation….) and non-verbal (gesture, position, facial expressions…) communication
Help you define and master body language and verbal communication cues

Know how to master voice and modulation, vocal and intonative variations
Know how to set the rhythm and cadence of speech (breathing and silence)
Know house to use rhythm to establish an emotional connection
Know how to use appropriate body language
Know how to punctuate discourse with illustrative movements and gestural patterns and rhythms.
Know how to use body posture and the energy of gaze
In brief, we help you create your personal brand that is authentic and related to your values.
OUR SPECIALIZATIONS
Communication and political sociology
Social and behavioral psychology
Change management
Human relations and emotional intelligence
OUR SERVICES
Be your personal communications strategy adviser and help you develop presentations that will allow you to communicate effectively
We can provide support in two ways :

On request: hourly, half or full days
Regular arrangement: weekly, monthly…