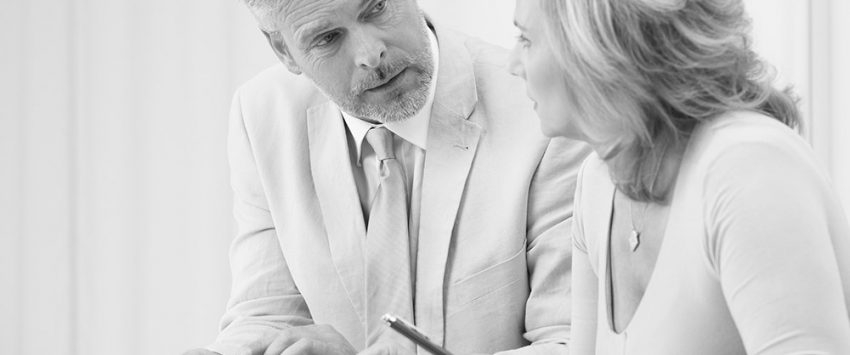 The complexity of the socio-organizational environment and a high degree of pressure is used by Managing Directors. This means that employees are required to perform at a level which creates permanent stress and that may undermine their personal stability.
Psycoaching – Analytical coaching
The number of individuals suffering from chronic stress has increased from 26.6 % in 2000 to 34.4 % in 2010. According to the OFAS (Swiss social security organisation), one quarter of active employees suffer from psychologies issues.
BACKGROUND
Private life
Some people who have an unsatisfactory relationship with their partner or family or an unsatisfactory social life tend to compensate by putting too much time into their work. An imbalance can be noted, with more emphasis being placed on their professional activity.
Professional life
By introducing new ways of organizing work that are often more complex and cause anxiety and which are regularly reviewed, firms have introduced the notion of "fear".
Individual assessments linked to permanent objectives and threats of penalties if not achieved, have distorted the nature of human relations within a company, e.g. their quality. The concern for oneself has led to an unlimited need to be the center of attention. Values such as trust, loyalty, mutual support and solidarity are no longer easy to find.
In the case of a reorganization, it is not uncommon to find resistance to changes from newly-appointed management teams. Furthermore, these managers feel that doubt has been cast on their abilities and may develop depressive or anxiety disorders.
WARNING SIGNS
A lack of "well-being" at work
Irritability, problems with memory, insomnia, persistent tiredness, despondency, neck, shoulder or wrist-ache, vascular and digestive problems, aggression, isolation, depression and compensation through the abuse of certain substances.
This is known as the "burn-out syndrome", an imbalance between the expenditure of energy and the recuperation. There are various different symptoms of depression: physiological, emotional, intellectual, behavioral and relational.
Unemployment / personal distress / emotional vulnerability
When there is a shift in the balance between private and professional life, traditional coaching can help, but only on the surface as long as the causes are not addressed. This imbalance may lead to a state of "chronic" stress and cause mental suffering.
ANALYTICAL COACHING
Although the original reason for the request is a professional one, the individual's entire personal life is followed on a continuous basis. The coach and coachee work together to try to understand the nature of the current professional matters. Together, they seek to identify the events and emotions which caused the distress.
Awareness of the problem is essential in order to understand it and to consider possible solutions. Realizing one's own fears is the first sign for personal development, as such fears raise obstacles in today's dynamics.
Analytical coaching encourages people to speak out, to listen and to take control of their own: to speak about themselves (to stop pretending), to trust (to stop being obsessed with competition), to find sense (to step away from blinding immediacy).
THE COACH AND HIS/HER TOOLS
The analytical coach is a professional who understands the approach and the tools of active psychoanalysis in order to provide comprehensive coaching. He/she also has personal experience across the business world (companies, public entities, associations). He/she knows how to create a relationship of trust with the coachee within a framework of partnership and independence and he helps the coachee find his/her own way forward in order to resolve his conflicts.
THE PROCESS/THE OBJECTIVE: A RAPID RETURN TO WORK
Analytical coaching takes place over twelve sessions lasting 1h30 each, which are evenly spaced over time (10-day intervals) and must be completed within a period of 3 to 4 months. Each session involves an active dialogue which concludes with the assignments for the following session: the more active the coachee, the greater the benefits. During a free, preliminary meeting, the coachee and the coach will get to know each other and will evaluate whether the problem is indeed one that is suitable for analytical coaching. If applicable, the coach will then give the first assignments which are to be prepared for the first session.
Our method is based on: careful, neutral and active listening; the analysis of dreams; working on emotions; an autobiography and the implementation of an action plan which corresponds to the requirements of the problem.
Analytical coaching is for professionals who are facing complex, recurrent and invasive personal problems. It is required when the person suffering is not able to recover on his/her own.
Career success coaching
Enigmas are less complicated than they may appear when professionals help you to understand and solve them.
Are you currently experiencing a major career change?
Do you want to be proactive to be prepared for this?
Do you want to consider things methodically and benefit from professional advice in your search to find a new job or help with a career change?
A multidisciplinary team of consultants specializing in career development will work together to help you reach your goals, offering you a complete range of tailored made services and helping you to define your career plan systematically.
ASSISTANCE IN FINDING A NEW JOB
Active, well-prepared research for your future position:
Skills assessment
Drafting/validating a career plan: simulation of interviews with recruitment specialists, image enhancement, development of communication skills
Preparation for interviews, contacting managers, possible recording of a presentation DVD
Simultaneous, career development
Coaching: personalised monitoring of job offer negotiations and continued assistance up until signature of the contract
Consultants are available to help you succeed in your job search.
Personal assessment
In-depth analysis of your professional experience
Existing and future skills
Professional strengths and areas for improvement
Personal development achievements
Assessment of your leadership skills
Potential which can be developed
Motivations: in line with your career objectives
10 sessions lasting 1 hour 30 minutes with 3 consultants.
Career development
Development of your individual performance and leadership skills:
Identify areas for improvement
Define strategic goals
Possible career prospects
Develop management skills
Guidance and action plan
10 sessions lasting 1 hour 30 minutes with a specialist career coach.