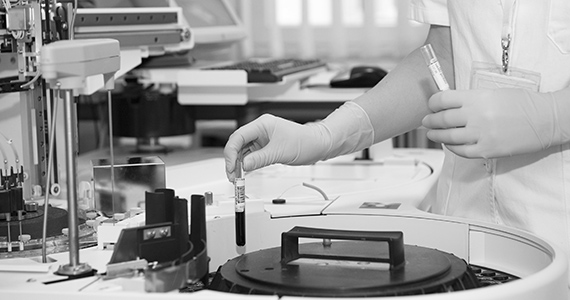 An increasingly complex world requires increasingly sophisticated talent. Your company faces constant competition, which forces you to adapt and enhance the key functions of your business on an ongoing basis. The skills of your prospective employees are becoming more sophisticated and your recruitment criteria ever more demanding. We are by your side to advise you and to help you grow.
Life Sciences / Healthcare recruitment
OUR EXPERIENCE AND SKILLS
At HRCG, we have chosen to specialize by region, sector, function and profession and have developed significant expertise in these areas. We can guarantee an unparalleled, in-depth knowledge of your market and its players.
Our specialists bring their expertise to serve all sectors of Life Sciences: healthcare, hospitals and clinics, biotech and medtech companies, as well as the pharmaceutical industry in general.
Our Life Sciences/ Healthcare services offers clients the sophisticated resources of a "boutique" approach in the search for first class managers. With over 10 years of operations in the consultancy business, we can provide the necessary expertise, focus and service.
Our consultants have an in-depth knowledge of the sector and key functional roles, as well as a large network of professional relationships with healthcare leaders.
This solid knowledge of the Life Sciences and the Healthcare industry allows us to assist our clients efficiently in their search for the most talented and competent candidates.
Our consultants support clients and candidates throughout the recruiting process to help them reach the best possible outcome.
OUR SPECIALISATION AND POSITIONING
Sectors: Private Clinics / Public Hospitals / Biotech & Medtech / Pharma Laboratories
Functions: General management / Finance / Legal / HR / IT / Board of Directors / Supervisory Board / Marketing- Communication
Activities: Surgeons / Specialised Doctors / Medical experts/ Researchers and Scientists
OUR CONSULTING APPROACH
Our talent relies upon our ability to address your requests and to provide adequate prompt solutions, while ensuring compliance with our professional rules.
We only use the direct approach method in our recruitment process.
As soon as a contract is signed with our clients, we commit to providing a detailed timetable for completion of our assignment, including dates for the presentation of candidates.
We listen conscientiously to your requirements to understand your needs and present a tailor-made solution.
We seek to develop a long-term partnership based on trust.
Our objective is to guarantee your satisfaction and to offer you: discretion, accuracy, efficiency and promptness.